Leer en Español
Lire en Français
Information on Chile
Ok so you probably want more specific information on Chile. It's activities, it's attractions, it's food. Where to start?
Chile,is a long and thin country of South America, more 4000 kms long to be exact.It starts up north with one of the driest desert in the world ( the Atacama Desert ) and finishes down south in the never ending icebergs of Antarctica.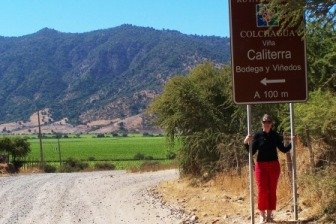 Chile's varieties of climates all year round makes it possible to see things like glaciers on one part of the country and develop such wonderful food and beverages, like the worlds famous Chilean wine in the other part. Do you want something stronger than wine? Try Chile's national drink the pisco sour. Made with pisco and lemon juice. You can visit the pisco vineyards.
If trekking's your thing, Chile's covered with mountains and national parks from top to bottom offering tons of excursions to all sorts of places such as Patagonia, Torres Del Paine and more. Ok tired of mountains? Go up a volcano and look down the crater then ski the way down, there's something different!

Are beaches what you like? Chile has a coast all the way from tip to tip, so pick any beach you like. Do you want a tropical beach? Try Easter Island. Go diving, or surfing (also available in the continent). But if you don't like salty water, that's fine, go swimming in one of many lakes of the Lake District. Or even better go fishing or canoeing! Add a little spice into it and go white water rafting down a river.
What about animals? Come meet the Emus, Chinchillas and the Llamas. Come and see how the artisans make a wool sweater from the wool they took from a sheep or an Alpaca. Really nice and warm for cold weather. Go horse back ridding. I almost forgot the penguins are waiting for you in Punta Arenas. See dolphins up north or seals in the central coast, in Concepcion.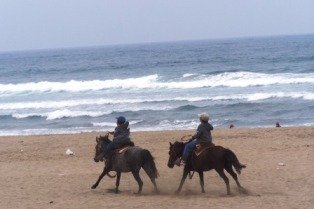 Do I need to keep going on? Well just in case I missed something try one of these other links.
Return from Information On Chile page to Chile Tourism home