Easter Sunday in Chile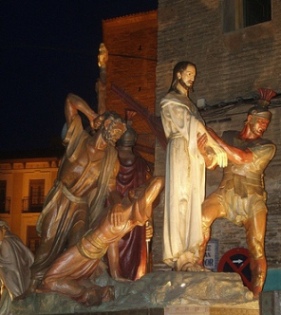 Easter Sunday (also known as Resurrection Sunday) is a catholic religious day and it is the end of the Easter triad that starts with Good Friday . It is also the end of the week of commemoration of Jesus death. This commemoration starts on the Sunday before Resurrection Sunday called Branch Sunday (Domingo de Ramos) with a ceremony where everyone, here in Chile, brings along a Olive tree twig with leaves so they will be blest.




This is a symbol of the reception of Christ in Jerusalem by the Jewish people. They received him waving olive (or actually it was palm leaves) as he entered Jerusalem. This religious commemoration ends on this Sunday.
It ends on this day because this is the day that Jesus was resurrected from his death on the crucifix, this occurred on the third day from his death during the first century. Easter also marks the end of Lent, a season of fasting, prayer, and penance. The date varies from one year to the next but usually it's between 22 March and 25 April.
How do Chileans spend this day? A lot of them get up in the morning, the siblings have an Easter egg hunt and then they all go to church. The non Christians also have an Easter egg hunt but they don't go to church. Most of the families get together to have a lunch feast where they usually have meat or an asado since today it is allowed. The religious Chileans don't like the idea that the ¨true meaning¨ of Easter is being forgotten by the younger generations and replaced with the Easter Bunny.

Return From Easter Sunday to Chile Holidays