Help For The Earthquake In Chile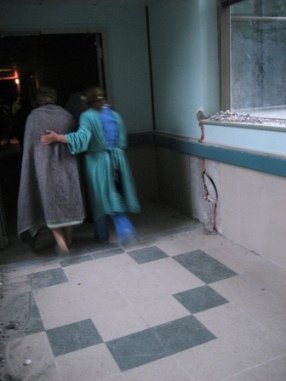 If you just joined the page and want information about the earthquake in Chile, here is the good news, ... and the bad news! If you came to this page because you want to help, then you're in the right spot.
The government is doing everything they can but it's still not enough. I think we all need to help to get us through this, and it doesn't take much to help, you just need the right information. I wouldn't want you to try to help and discover that your help went to waste.




Among the legitimate organizations which are actively involved are the Red Cross and the Hogar the Cristo (Home of Christ). They are collecting food and clothing for people in need. If you want to help them you can donate money to their account

Cruz Roja Chilena
Banco Estado
XCuenta Corriente Nº 36288,
Rut: 70.512.100-1
e-mail: finanzas@cruzroja.cl.
If you are in a position to donate basic supplies that might be even better because these are needed even more than clothes. They are asking for the following:
Canned food,
diapers,
toothpaste,
toothbrushes,
deodorants,
bleach,
soap,
shampoo,
toilet paper,
powdered milk,
bottled water etc.
Blood is also needed.
Another legitimate foundation through which you can help the earthquake in Chile, is called Un Techo Para Chile(A Roof for Chile) is gathering supplies to rebuild homes. This is a well known foundation which has been active in Chile. If you wixh to donate to them from outside of Chile, use this account.
This is a dollar account in the US:

WACHOVIA BANK N.A. (New York)
SWIFT: PNBPUS3NNYC
ABA:026005092

They also have an account in Europe:

Banco Santander Central Hispano S.A. (MADRID)
SWIFT: BSCHESMM
IBAN: ES 4200 495494852910148818.
All this information can be found on the organization's official web site: www.untechoparachile.cl
Starting Friday March 5th there will be a Telethon hosted by Mario Kreutzberger, better known in Chile as Don Fransisco (in Miami he may also be well known to Latin Americans there).
The Telethon will be run March 5th and 6th in Chile and has a goal of raising some 15 billion pesos for more food and shelter repair.
All the foundations I mentioned are involved and also the Fundación Para La Superación De La Pobreza. I believe you can still deposit to those accounts for the telethon. Or deposit in the following accounts in either Banco de Chile or Banco Santander using the account number 2702.I'm very proud to say that Chile made it way passed their goal of $15.000.000.000 pesos and was able to gather $30.212.755.555 Chilean Pesos (about 60 million US dollars).This money is going towards the reconstruction of schools, houses, health clinics and churches. Keep Strong Chile!
Also, it just occurred to me, that if you or someone you know wants to send anything to help directly to a loved one and you don't know how to get the help through to them contact me and I will see what I can do to help you!
For the moment this is all I can think of to inform you about helping but if you have a good idea please to share it with me and everyone else!
Do You Have Any Advice On What To Do After An Earthquake?
A lot of people are having a hard time and don´t know what to do. Share some ideas on how to get organized, how to find people or what to do for food, water or how not to get infections. Anything and everything is important so don´t be shy!
What Other Visitors Have Said
Click below to see contributions from other visitors to this page...

What To Do With The Water Not rated yet
If you don´t have water and your obligated to drink water from some place you might think is contaminated then follow these instructions: Before you …
Well, I've discussed how you can help but I expect that there might be people who are having trouble contacting someone or might need something else. In that case I would be happy to help, just tell me what you need and we'll see what we can do.

Return from Earthquake In Chile to Chilean Earthquakes
Return from Earthquake in Chile to Chile Earthquake