Thank You!
by Howard Arnold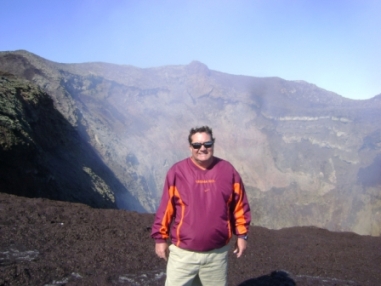 Attached is proof positive that I made it to the top of Volcan Villarica. I hope things have settled down for you and Chile is getting back to normal.
We made it back to santiago by car and flew home to San Diego on Wednesday. Along the way we met so many helpful Chileans that it was the highlight of our trip. A nation is not measured by the nice scenery and monuments but by the warmth and generosity of the people. Chile has the best people on the planet and I am telling all of my amigo's in America that they need to buy a plane ticket and go to Lican Ray to meet the best people in the world.
Join in and write your own page! It's easy to do. How? Simply click here to return to Experience At Inaltulafquen.