Beautiful La Serena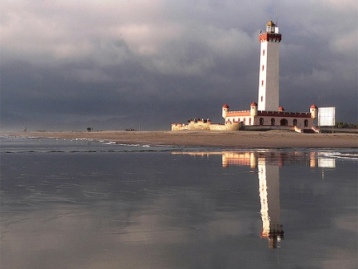 La Serena is definitely one of my favourite cities to go to in Chile. All of the amazing scenarios you see in this city and all its surrounding just takes your breath away. There is a special feeling to this part of the country, especially when you travel towards the interior.





One of the best things about this city is that it has some beautiful antique colonial and neo-colonial constructions all around it and its shore line and sunsets are spectacular to watch. This city comes alive during the summer months of January and February when various different fairs are held in this city such as the Jornada Musicales de la Serena (in early January), Feria Internacional del Libro de La Serena (early February), Festival de La Serena (early February) and the Artisan´s Fair (second fornight of February).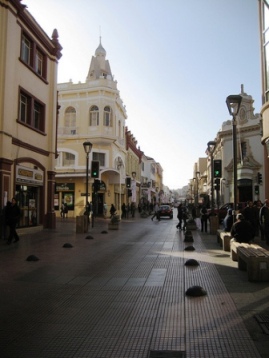 So what to do you say? Well in the town itself there are the typical things such as the churches, museums, the fish, farmers and artisans markets. Make sure you try the papayas at these markets. We will start our tour in the city plaza. La Serena has 29 churches in total and the nicest are found at the city plaza. On the east side you will find Iglesia Catedral which was built in 1844 and has a museum of religious art. To its north side you find at the corner of Prat and Carrera the Municipalidad (municipality) and Tribunales (law courts). One block away from the plaza you find the Iglesia Santo Domingo and the corner of Cordovez and P. Pablo Muñoz.
The oldest church of all in La Serena is the Iglesia San Francisco. It was built in 1600s and is located on Balmaceda 640, which is about two blocks southeast of the plaza. In 1755 the Iglesia San Agustin was built by the Jesuits. This is located on the corner of Cienfuegos and Cantournet about three blocks east from the plaza.
As for see museums there is the Museo Historico Casa Gabriel Gonzales Videla which is located in Matta 495. This museum displays the life of one of the Chilean Presidents that was from La Serena. Gonzales was president from 1946-1952 and drove Pablo Neruda into exile. The admission price is about $1US.
The other museum is the Museo Arqueologico which displays Atacameña mummies, a moai from Easter Island and various utensils that the Diaguitas culture would use. This is located on the corner of Cordovez and Cienfuegos and the admission is about $1US. The admission of one museum is valid for the other, so keep the stub and hop on over to the other to take a peak.
For a nice walk and to get a bit of feel of nature you may want to go to the Japanese Garden, located at the southern part the Pedro de Valdivia Park. The admission is around $1.50 US.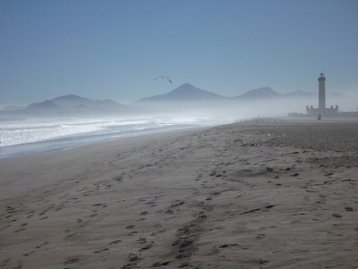 As for the activities available in La Serena there are so many beaches where people can go swimming, surfing, windsurfing, sailing or just to sun tan. The best months for these activities are January until March. First make sure that there is a sign saying Playa Apta which means it is ok to swim, or if it says Playa No Apta then it unfit to swim. Many beaches have very strong currents, which makes them dangerous to swim but great for surfing. The beaches that are best for swimming are located south of Cuatro Esquinas and run to the beaches in Coquimbo. The beaches that are located west from Av Aguirre to Cuatro Esquinas have the stronger currents and are not safe for swimming.
The best beaches for surfing and windsurfing are Playa El Faro and Playa Totolillo located south of Coquimbo. Just watch out for swimmers 200m from the shore if you don't want to get in trouble with the Gobernación Maritima. For more beaches to surf in Chile click here.
For those who like biking or walking, there is a bike path on the sea coast that runs all the way to Coquimbo.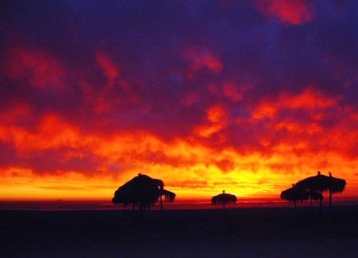 As for tours that you may want to take while in La Serena there are several places to see that are fascinating. There are night time tours to the observatories to see the stars at the near observatories such as Mamalluca, Collowara or Cerro Tololo. There are full day trips to the Elqui Valley and to the Pisco companies for pisco tasting. You may want to take a trip to the Parque Nacional Fray Jorge or Valle del Encanto. Or maybe you would like to go to see the penguins at Parque Nacional Pinguino Humbolt.
If you have a little more time and want to travel around here are some places that are a must see that aren't too far from La Serena. Vicuña, Andacollo, Monte Grande, Cochiguas and Pisco Elqui located in the inlands a couple of hours toward Valle del Elqui. If you have a bit more time to travel then you should check out a very small town called Punta de Choros going towards the north.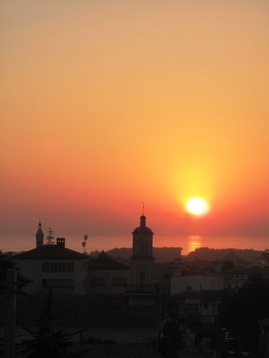 For tourist information there is a kiosk by the Merced Church during the summer months. For information about the national parks you can ask the Conaf which is located on Cordovez 281. The Sernatur has an office on Matta 405 this is a very good source of tourist information and it's near the town square.
As for a little safety information for women travelling alone you should be careful with the taxi drivers as sexual assaults have been reported in La Serena, make sure you only take company cars with taxi logos.




If your looking for a place to stay in La Serena here is a list of places you might want to check out, mind you I haven't had the chance to check them out myself so I can'trecommend how they are.
If you are on a tight budget then here are some places, prices range from $10-34US:
Hostal El Punto: Andres Bello 979
Maria´s Casa: Las Rojas 18
Hostal Matta: Mata 234
El Hibisco: Juan de Dios Peni 636
Hospedaje Casa de Familia: Cantournet 976
Residencial Jofre: Regimiento Coquimbo 964
Hostal Croata: Cienfuegos 248

Midrange Prices: From $22-110US
Residencial Suiza: Cienfuegos 250
Hotel Serena Centro: Brasil 476
Cabañas Las Añañucas: Av del Mar 970
Hotel Pacifico: Eduardo de la Barra 252
Casablanca Hotel: Vicuña 414
Hotel Pukara: Balmaceda 319
Hotel Soberania:Regimiento Coquimbo 1049
For Higher End Hotels: From $69-100US
Hotel Costa Real:Av Francisco Aguirre 170
Hotel Francisco Aguirre: Cordovez 210

Return from La Serena to Chile Cities