Chile Is Feeling Grief For Felipe Camiroaga´s Death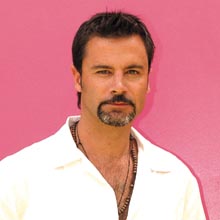 On the morning of Friday September 3rd of 2011, it felt like no other morning but little did the Chileans know it would be the last time they would see Felipe Camiroaga on TV. For those that don´t know he aired ever morning on one of the most viewed tv programs in Chile called Buenos Dias A Todos.

That afternoon he and 20 other people boarded a military plane to fly to the Archipielago De Juan Fernandez on what was going to be a happy occasion. Their mission was to cover the beginning of the construction of a school, a school that had been destroyed after the tsunami that hit the island from the 2009 earthquake and left nothing standing on this island.

A group of people formed a movement called Levantemos A Chile, which means Let´s Stand Up Chile, in other word let´s help Chile get back on its feet! This movement, led by Felipe Cubillos, had already helped the fishermen on the island reconstruct their boats so they could get back to work and fish.

Now they where all going to see the beginning of the construction of this new school and it all ended so tragically.

They boarded the plane at around 2 o'clock that Friday afternoon and they where at the island at 5:30pm. The pilot circled the island to try to land for the first time and she couldn´t line up with the runway because of the winds that where blowing across the runway. Then she pulled up and went around again to try to land once more and again couldn´t line up with the run way. She then pulled up again and went around and all of a sudden the plane disappeared from the sight of the control tower and disappeared for ever.

The Chilean authorities are doing all they can to find the plane but they haven´t had any luck up to now. They have recovered four bodies that showed up floating and pieces of the aircraft.

The name of the 21 people that where on that flight are as follows: Felipe Camiroaga, Roberto Bruce, Silvia Slier, Carolina Gatica, Rodrigo Cabezon, Felipe Cubillo, Sebastian Correa, Joel Lizama, Catalina Vela, Jorge Palma, Galia Diaz, Romina Irarrazabal, Jose Cifuentes, Rrodrigo Fernandez, Carolina Fernandez, Flavio Olivo, Juan Pablo Mallea, Eduardo Estrada, Erwin Nuñez.

The four bodies found belong to Rodrigo Bruce, Erwin Nuñez, Silvia Slier and Galia Diaz. These are the only four people found up until now. The authorities are still searching for the rest of the people but they have already presumed that they are dead.

As for the entire nation of Chile they still can´t believe that their beloved Felipe Camiroaga won´t ever be seen again on tv, and even though the days pass they won´t ever lose their hopes that he is still fighting for his life and waiting to be found. We won´t believe that he is gone until he is found and properly buried.

For all of those who where lost R.I.P !